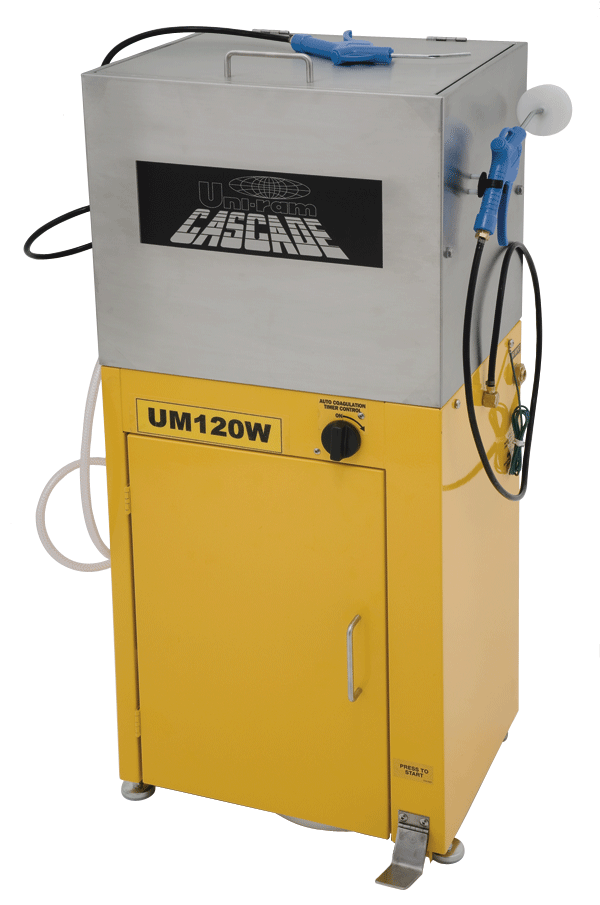 UNI-RAM MANUAL PAINT GUN WASHER FOR WATERBORNE PAINTS - UNUM120W
---
FREE SHIPPING IN THE CONTINENTAL US
Product Description
The "GREEN" Water Recovery System features filtering after treatment with Uni-ram's flocculating agent, COAG-KLEEN FP. Recovered clean water may be disposed of or reused, minimizing water consumption.
Equipped with cleaning tools to effectively clean paint from the spray gun.
Wash gun delivers high pressure water to clean the paint channel.
Flow-through brush removes paint from the outside of the gun.
Air gun dries the spray gun and a spray out verifies a clean paint channel.
Features / Benefits
Manual Spray Gun Cleaner - Automotive - Water Borne Paints
Equipped with cleaning tools to effectively clean paint from the spray gun
Wash gun delivers high pressure water to clean the paint channel
Flow-through brush removes paint from the outside of the gun
Air gun dries the spray gun and a spray out verifies a clean paint channel
---
Share this Product
---
More from this collection