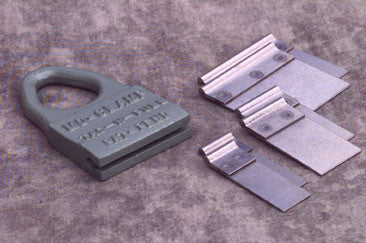 MO-CLAMP TAC-N-PULL PU0800
---
FREE SHIPPING WITHIN THE CONTINENTAL U.S.
Product Description
For hard-to-hold pulls. Tack weld one of the reusable plates. Attach clamp and pull. Break tack weld with a grinding cut-off wheel or cutting torch. Includes two 3" plates, two 11/4" plates, and two 1" plates.
Gripping Surface: Up to 3" wide (76 mm).
Overall Length: 51/2" (140 mm).
Weight: 3 lbs (1.36 kg).
Capacity: 3 tons (2,722 kg).
---
Share this Product
---
More from this collection